Warner Levy Strategic Consultants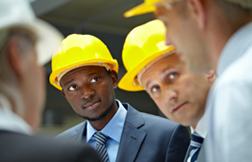 Warner Levy Strategic Consultants is a Markham, Ontario based firm specializing in the recruitment, strategic placement, training, mentoring, career coaching, head hunting, and HR consulting for engineers and engineering firms across Canada and the world. Our services are dedicated to business development and personal development. We provide staffing solutions for contract, temporary, or permanent full time basis.
Warner Levy's extensive database includes the following industries: Aircraft & Aerospace, Architectural & Construction Engineering, Automotive & Transportation (design and manufacturing), Customer & Product Support, Energy, Electronics & Electrical fields (design and manufacturing), Food Processing, Forest Products (paper, pulp, wood), High-Speed Manufacturing, Hospitality Management Services, IT Infrastructure, IT Project Management, IT Software and Hardware, Mechanical & Machine Design, Mining, Process Engineering, Purchasing & Supply Chain Management, Robotics Industry, Sales & Marketing Functions, Warehouse and Logistics Management.